"Insanity is doing the same thing over and over again, but expecting different results." - Albert Einstein
 The New Year ushered us into a new decade full of the potential to re-define, define and design the success we desire. But sadly for many people, the only thing that's new is the last digit on the year. Nothing is going to be different in their lives. What about you?
Do you want to get different results this decade?
If your resolutions have not been working for you, let's change that...Come join us on my FREE LIVE WEBINAR. Discover how to design an effective vision board that inspires and facilitates the change you desire, so that you achieve your 2020 intentions faster and with ease.
To reserve your spot sign up here today https://naga.webinarninja.com/live-webinars/177415/register?
Recommended  resources  related  to this post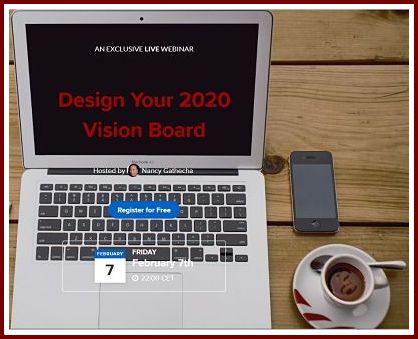 ---
Have your say. Share your thoughts below.