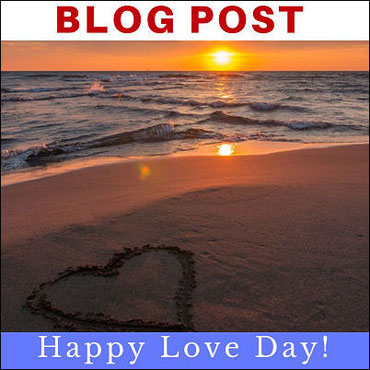 "A flower cannot blossom without sunshine, and man cannot live without love." – Max Muller"
Whether you're celebrating the day in a fulfilling, happy and healthy relationship, or like many you're single, today is about love.  Recieving and giving it. But maybe like me, you also feel we don't have to wait for a particular day to express our appreciation to those we care about.
In fact, sometimes it feels too mechanically hyped up with people getting so stressed about putting on a show. Single ladies have been known to send themselves flowers in the office then act surprised, pretending a man send them!
"Being deeply loved by someone gives you strength, while loving someone deeply gives you courage." - Lao Tzu
Now I believe in treating oneself to good things, and because I love flowers, I don't wait till someone buys me some. I often adorn my space with fresh flowers, especially in winter because I strongly believe in treating ourselves the way we desire others to treat us. Interpersonal love relationships start with us loving and accepting ourselves first. Then from that healthy space, we receive and give love out of abundance not lack. But the Valentine's Day pressure is real.
If you're single and reading this, know you are loveable and loved . Even if no romantic demonstrations grace your life today, there are other people from who you can receive and give love. Without pretense. People like friends, family and, the One who is love - God. Yes, He loves us eternally, abundantly, and unconditionally. Not out of obligation. 
I empathize with men who will publically demonstrate their love today albeit grudgingly. Not because they want to please their partners, but because of society expectations, peer pressure, and demands from us ladies.
But  What If  We Celebrated  Each  Other All  Year Long?
Wouldn't that nurture our relationships authentically long-term? Relationships are like flowers, they need consistent watering and TLC. Not a one-time overwatering then neglect all year long. Yes as a hopeless romantic I love the whole Valentines Day cheesiness, but I also believe in questioning mainstream thinking. Yeah, that's the little rebel in me. :-)
Who said we have to wait till we're officially told: "OK, folks, today is valentines day, you know the drill... show love" ?
Any day is a great day for TLC. We can nurture our love gardens all year long and that's why today I'm offering tow resources that can help you do just that.  A FREE Report - 21 Creative And Romantic Ways To Say I Love You and my 21
 Recipes to Spice Up Your Love Life.  It's available on Amazon Kindle or as a printable download.  
Use the coupon code LOVE to get the printable FREE with any of my digital products at a 50% discount today. 
Recommended  Resources
---
---
Did you enjoy this blog post? Subscribe to my newsletter and get exclusive content I share nowhere else delivered straight into your inbox. 
Subscribe at www.nagatips.com/goals
I'd  love to hear your thoughts on Valentine's Day. Feel free to share below.